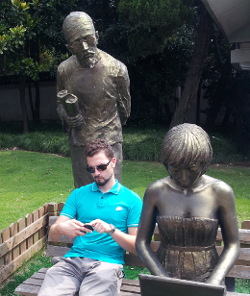 Hi and welcome to my website.
My name is Niko Višnjić. Apart from the unusually looking characters in my surname, I'm quite your everyday technology tinkerer. On a regular day or night you'll usually find me testing out some new feature I want to implement in hardware or software, sometimes both. I thoroughly enjoy making things come to life and strive to learn as much as I can on the way. Things I find worth sharing can usually be found in the post section. Feel free to check it out.
For more information on my professional life, head on over to LinkedIn.
GitHub is a good place to look for some juicy code snippets.
If in doubt or simply want to share something, feel free to drop me a line or two at alineortwo@nvisnjic.com